Diesel Particulate Filter Cleaning Dundee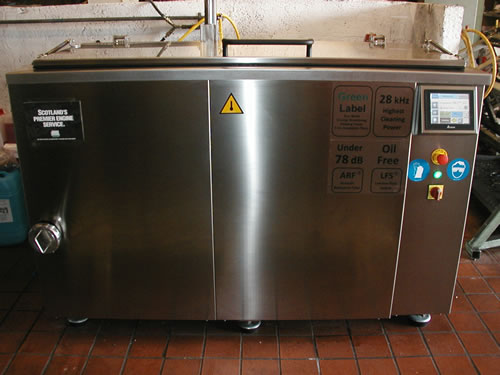 Engine Resource provide a diesel particulate filter cleaning service from our workshop right here in Dundee. You do not need to send your diesel particulate filter away to get cleaned - we will do it right here and at very affordable prices.
Our ultrasonic deep clean DPF filter cleaning and regeneration system offers a quick and cost effective solution and saves the cost of purchasing a new DPF system.
Using the ultrasonic cleaning system we can also clean:-
catalytic convertors
cylinder heads
pistons
engine blocks
intake/exhaust manifolds [including any plastics]
carburettors